{multithumb}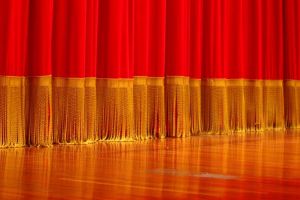 A lot of people are confused as to go about preparing a monologue for audition or stage. Let me tell you something, it isn't that hard! You just need to follow a few simple steps in order to maximize your effectiveness in the audition or class. One of the common misconceptions about monologues is that you should memorize all of the stage directions and words first, THIS IS NOT TRUE!
To prepare a monologue you should first decide where your character is in the scene, and who is there with you. If you haven't read the play then you can use your imagination based on the words in the text. It is your creative choice to decide where you are, because the point of any monologue is to MAKE IT WORK FOR YOU. What do I mean by this?
You should always choose a monologue that shows off your personality. Forget everything else if you are trying too hard to convey something that you simply aren't, no one is going to believe it! So you want to choose a monologue that makes the light in you shine, something you can relate to! Although it is the goal of any actor to be as versatile as possible, the goal before that is BELIEVABILITY!
The next step you should take is reading between the lines. To do this, you may have to re read your monologue over and over again, THIS IS OK! Eventually the purpose of the monologue will rise to the surface and you will understand what is going on in the scene. Another great way to read between the lines is to establish a goal.
By establishing a goal for your character you eliminate many of the common mistakes actors will make in a given scene. When you have a direct purpose you are aiming for it is much more interesting, and it makes you as an actor less nervous. This is important because you as an actor SHOULD NOT BE NERVOUS. It does not serve you in any way and takes away from the believability of your character. Why would your character be nervous in a scene? It does not help you at all!
Finally IGNORE STAGE DIRECTIONS in the monologue. Yes you heard me correctly. Stage directions are merely guidelines to help the final product of the play take form. As an actor in an audition, it will limit you from making your OWN creative choices and fulfilling your artistic interpretation of the character. What could be worse than that?
If you would like to learn more or find some great monologues I encourage you to head over to The Monologue Store and check out some books!
Article Source:
http://EzineArticles.com/?expert=Susan_Williams